Changing The Way We Handle Food Waste
The University of Florida is working to sustainably manage food waste on campus. According to the Environmental Protection Agency, millions of tons (almost 45% of materials going to landfills in the United States) is wasted food and food packaging:
Food waste contributes to climate change (food in landfills is a significant source of methane, a potent greenhouse gas with 21 times the global warming potential of carbon dioxide)
Food waste uses water (more than 25% of fresh water consumption in the U.S. helps grow food that is wasted)
Many people in the U.S. are hungry (According to Feeding America, 1 of every 8 Americans struggles with food insecurity, many of them children, elderly, or people coping with disabilities and health issues)
Reduce. Every bit of food that is thrown away is produced using significant amounts of water, energy, fertilizers and labor. Composting food does not impact these "front end" environmental impacts, so please don't waste food to begin! Get tips on reducing food waste from the Environmental Protection Agency and the Natural Resources Defense Council.
Recycling Food Waste
Look for specially marked containers at UF football games, Zero Waste events, and at an ever-growing number of campus dining facilities: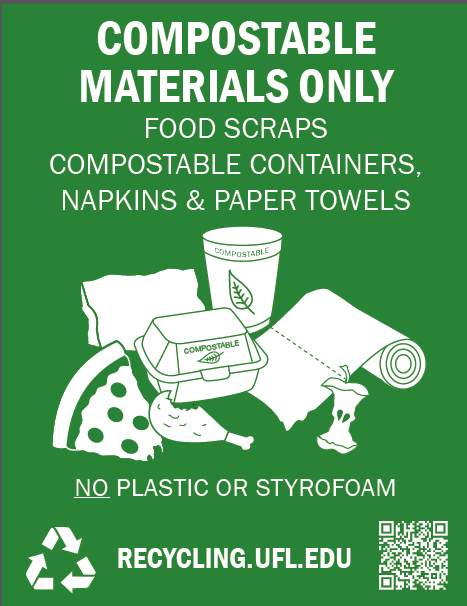 UF collects food waste from dining facilities at Gator Corner, the Reitz Union, Broward Dining, the Racquet Club, the Hub, Library West, Graham Hall, UF Health, and Hare Krishna lunch service. Several sororities also compost their food waste. And plans are underway to expand food composting on campus. All collected food waste is taken to a nearby composting operation for conversion to useful soil amendment.
Please help our composting efforts by not contaminating food waste with plastic or metal, which make it difficult or impossible to compost!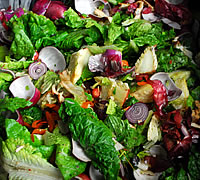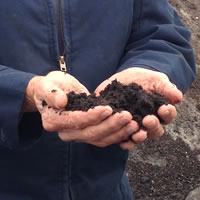 Student Composting Cooperative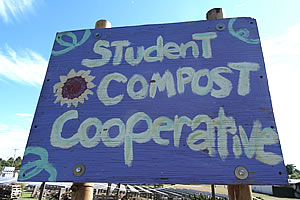 Students and staff can participate in food waste composting through the Student Compost Cooperative (SCC), a student-run cooperative. The SCC maintains several composters at the BioEnergy and Sustainable Technology Laboratory (BEST) to give students an opportunity to learn about and participate in composting. Everyone is invited to participate by collecting food waste at campus events, delivering food waste to the BEST facility, maintaining composters, and taking final compost for their own gardens. Please visit the Student Compost Cooperative website at http://biogas.ifas.ufl.edu/SCC for more.
More information
For further information on Recycling Team help, please contact the Recycling and Solid Waste Department at (352) 392-7396 or recycling-waste-management-staff@facilitiesservices.ufl.edu.