The University of Florida's Facilities Services offers equipment and services to support your campus events.
Requesting equipment or services
First Steps
Before completing a request for Facilities Services help, your event must be approved by the appropriate UF office:
Students/Student organizations
Anyone else:
Contact Facilities Services early in your planning stages (not less than two weeks prior to your event) as many campus events are scheduled and we assign resources on a first come basis: workorder@admin.ufl.edu, 352-392-1121
Complete our form
After your event has been approved by the Office of Event Services or Business Affairs as above, complete our Request for Equipment and Services Form and email your completed form to workorder@admin.ufl.edu to receive our cost estimate for your request.
About our cost estimate
Our estimate must be accepted and approved by you before a Work Order is issued
It is the department or organization's responsibility to contact Work Management, accept the estimate and provide funding information
Work is scheduled on a first come basis, and only after an estimate is approved and funding is established
* IF AN EVENT IS CANCELLED FOR ANY REASON, THE ORGANIZATION MUST COMMUNICATE THE CANCELLATION OF AN EVENT NO LATER THAN 24 HOURS PRIOR TO THE SCHEDULED START TIME BY CONTACTING WORK MANAGEMENT AT 252 392 1121. THE CUSTOMER WILL BE CHARGED FOR ANY LABOR HOURS ASSOCIATED WITH EMPLOYEES BEING PRESENT ON CAMPUS FOR THE SPECIFIC NEED OF PROVIDING SUPPORT FOR THE EVENT. CHARGES INCURRED FOR PREPARATORY WORK WILL BE BILLED TO THE CUSTOMER.
See our Rates and Fees Schedules for more information
---
Equpiment and Services
Equipment Offered
Note about poster boards

Facilities Services has a limited number of poster boards. Poster boards must be reserved no later than two weeks in advance. Rental/delivery will be handled on a first come/first serve basis. Please contact Work Management with any questions and/or concerns.
See our Rates and Fees Schedules for more information
---
Equipment Descriptions
Barricades
Facilities Services Grounds works with the University Police Department to provide traffic control for approved special events on campus, through the placement of barricades.
Tables and Chairs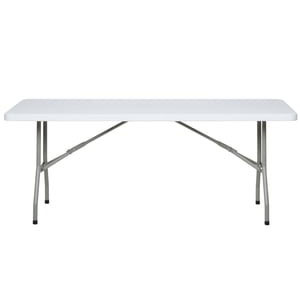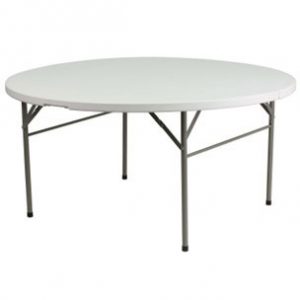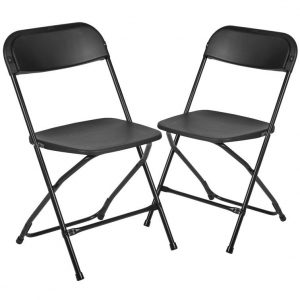 Facilities Services Building Services rents the following equipment to campus events. These can be picked up (or delivered and set up on location for an additional fee):
5-foot rectangular plastic tables
6-foot rectangular plastic
8-foot rectangular plastic tables
8-foot round banquet tables
folding chairs
Padded chairs
Decorative Palm Plants
Facilities Services Grounds maintains beautiful potted palms, to green your event stage or surroundings. Make decorating easy and elegant with our live plants!
Recycling, Composting and Trash Containers
Facilities Services Recycling and Waste Management can provide boxes, portable Clear Stream systems, carts, dumpsters and other equipment for sustainable events. For assistance with planning your zero waste or reduced waste event, please contact us early in your planning stages.
Poster Boards
Service Descriptions
Equipment Delivery and Pickup
Facilities Services Building Services can deliver and return equipment rented from Facilities Services. Pickup and return service is ordered with site setup. Minimum charges may apply.
Indoor Site Setup and Cleanup
Facilities Services Building Services can provide setup for special events (after 4:30 p.m. weekdays or on weekends or holidays). The overtime workers who setup events are usually familiar with the buildings used for after hours events. Overtime events typically require a minimum number of staff hours (and as always, requesting service does not guarantee service unless a work order has been issued).
Outdoor Site Preparation and Cleanup
Facilities Services Grounds ensures that outdoor locations are ready for pre-approved events, including mowing and trimming, turning off water sprinklers, removing fire ants and setting barricades. Also, Grounds workers frequently work after hours to provide waste and litter cleanup. Overtime events typically require a minimum number of hours (and requesting service requires that a work order has been issued).
Electricity and Running Water
Facilities Services Utilities may be able to provide electrical and/or water utility connections to support an event. In most cases, this service adds fixed costs or metered costs per usage. These services are available at specific campus locations are are limited in guest capacity. Utilities staff are available to to help determine availability for your event.
Utility Line Tracing
Much of the University's utilities distribution system is underground, so that any digging, sign staking or ground penetration requires a Dig Permit to prevent safety hazards. Before applying for a dig permit, please obtain event approval from the Office of Event Services (for registered student organizations) or the Office of the Vice President for Business Affairs (for University Departments). Pre-approved events require completed Sunshine State One Call Tickets and Dig Permits.
Contact Us
If you have any questions, please contact the Work Management Center at workorder@admin.ufl.edu or (352) 392-1121.