Commingled Bottles, Cans, Cartons, and Plastic Containers
What can be recycled in commingled "Bottles and Cans" bins? All of the following:
Aluminum cans
Aluminum trays and foil (clean only, please)
Cartons (from milk, juice, soup, food, wine and beverages)
Plastic beverage and food containers
Plastic bottles (from personal care or household cleaning products)
Glass bottles and jars
Metal ("tin" or steel) cans, including empty aerosol cans
Plastic buckets (please remove all metal handles and rubber lid gaskets first)
Plastic yogurt cups and margarine tubs
Please empty liquid from all containers, when possible, and rinse clean food containers to reduce odor and pest issues. (It is okay to leave the lids and rings on bottles or cartons.)
The Facilities Services Recycling Team empties commingled bins and transfers the contents to a central collection container on campus. Full containers are brought to a Materials Recovery Facility where county workers weigh, sort, prepare and transport the materials to a materials processor for recycling. Recycled products range from new auto parts to clothing!
Commingled Container Locations
The Recycling and Solid Waste Management Office services about 2,050 recycling containers in varied sizes and shapes, collecting commingled plastic, glass and metal containers. Look for these "Cans and Bottles" containers across campus at most outdoor common areas, athletic facilities and housing areas. Inside campus buildings are containers in common areas, near break rooms and kitchens and in Gator Dining facilities. Some of the more common types of bins include: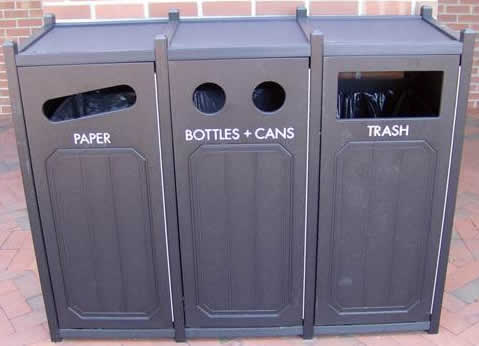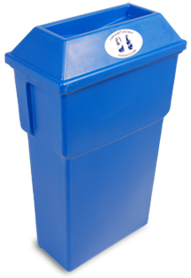 Inside buildings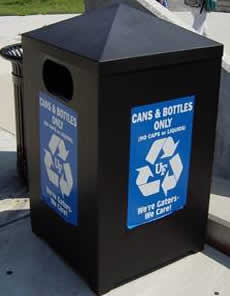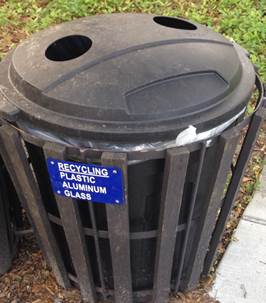 Outside, across campus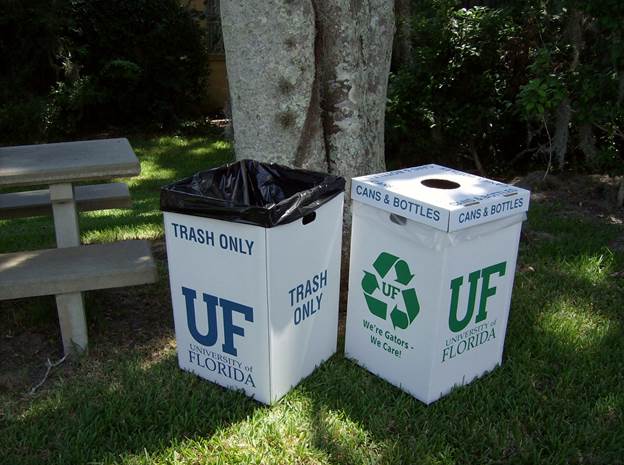 Special event containers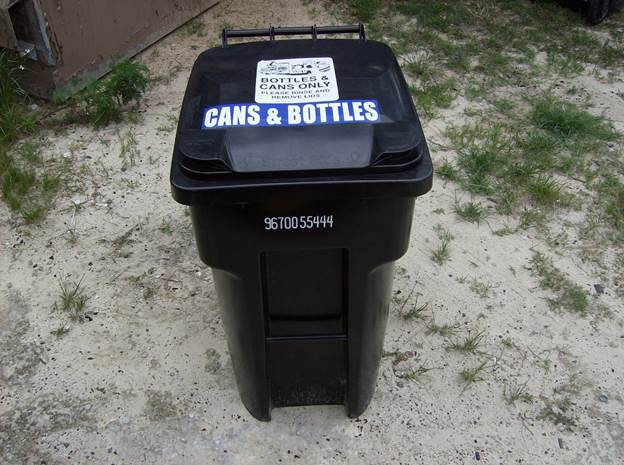 Housing area containers
Non-Recycled Plastics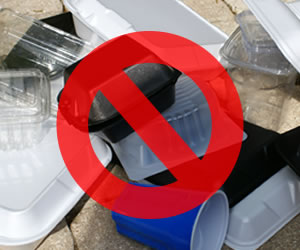 If something can't be recycled at UF, do your part by keeping it off campus in the first place. Recycling is more than placing materials in containers. To complete a recycling sustainable loop, materials are refashioned into new, beneficial products. UF can't recycle those plastics where nearby companies cannot use these materials. Avoid plastics like Solo cups, brittle plastics, and polystyrene (styrofoam).
More information
For further information or Recycling Team help, please contact the Recycling and Solid Waste Department at (352) 392-7396 or recycling-waste-management-staff@facilitiesservices.ufl.edu.