Prudential Productivity Awards
The Prudential Productivity Awards is a privately initiated program designed to recognize and reward state government employees whose work measurably increases productivity and promotes innovation.
2016 Winners of the Prudential Productivity Award
We are proud to announce that Facilities Services' Central Stores Warehouse Team is winners of the 2016 Prudential Productivity Awards. Over the last two years, Facilities Services Central Stores has self-driven overall building energy and water savings improvements, resulting in a 55% reduction in energy and water costs.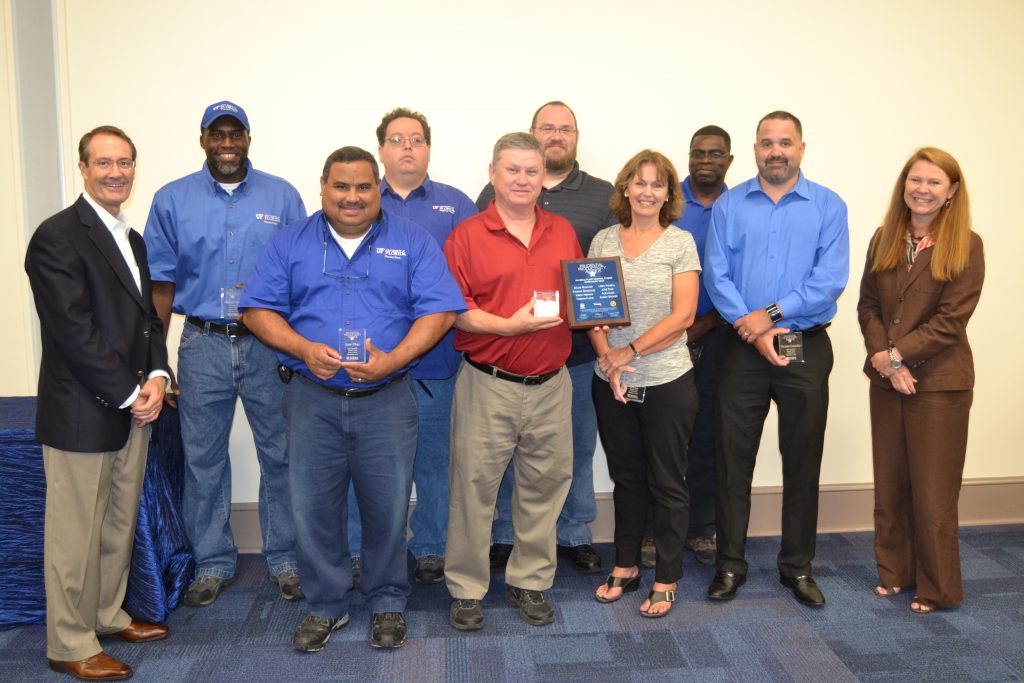 At Facilities Services we are always searching for more efficient and effective ways to do business.
Previous Winners